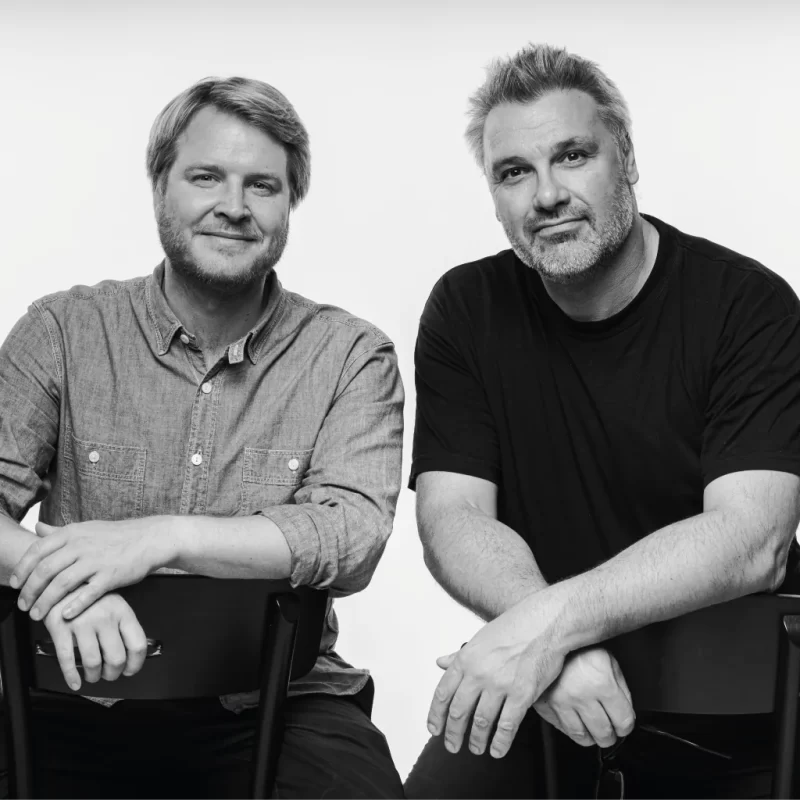 Based in Copenhagen, raawii is a design and passion-driven company founded in 2017 by Bo Raahauge and Nicholai Wiig-Hansen. Creating designs that are versatile and always impactful, significant and sophisticated, the firm is guided by three core goals: creating well-proportioned products, producing with respect for people and society, and providing optimal conditions for designers. Ahead of their Open Call launch on the BuyDesign platform, the team at BuyDesign conducted an interview with raawii to learn more about the company and its innovative approach to design.
When you're a designer, you are a little with your hat in your hand and going 'Hey, can you talk with me?'. Now, we can actually create a space where people want to talk with us and we can have conversations about doing stuff and end up, not just talking, but doing stuff.

– Nicholai Wiig-Hansen
What did you think when Theo from BuyDesign approached you with the concept and invited you to launch an Open Call on the platform?
I immediately resonated with the idea of BuyDesign as Theo and I are both designers and started our brands because we were frustrated with the design work world. This platform cuts out some difficulties and allows designers to have a business understanding while still being anonymous or using their own names. Customers are interested in the design itself, not the designer's name.

The platform makes it easy for designers to participate in a brief. Brands can get better ideas and the process is much more relaxed than usual. It democratizes the design field for everyone, regardless of age. For us, it will be a starting point in specific areas of design. And, we also want to put attention to companies who may be hesitant to work with young designers
You design many of the collections found on raawii. Why have you sought out new designers to work with your brand and not just stay in your own stable?The idea behind raawii is to create a platform that fosters positive and meaningful conversations, instead of being self-centred. As designers, we aim to bring people together and have interesting conversations that can lead to real action. The goal is to create a space where people want to engage with us and collaborate on meaningful projects. The outcome should be more about doing things, rather than just talking about them. To be able to shine a light on new design, to make an environment where we can help people create design and who have that interest.
When you're a designer, you are a little with your hat in your hand and going 'Hey, can you talk with me?'. Now, we can actually create a space where people want to talk with us and we can have conversations about doing stuff and end up, not just talking, but doing stuff.
How do you keep consistency in your brand while bringing in new designers?
We have a joyful collection of colours that we like, but it doesn't have to stay that way in the future. We don't have a set strategy for how we want to be in the future. Bo and I are similar in that we have a roadmap but we often take other paths. If the project is good, it will create its own aesthetic. This is why the whole aesthetic is based on whether the project is good or not.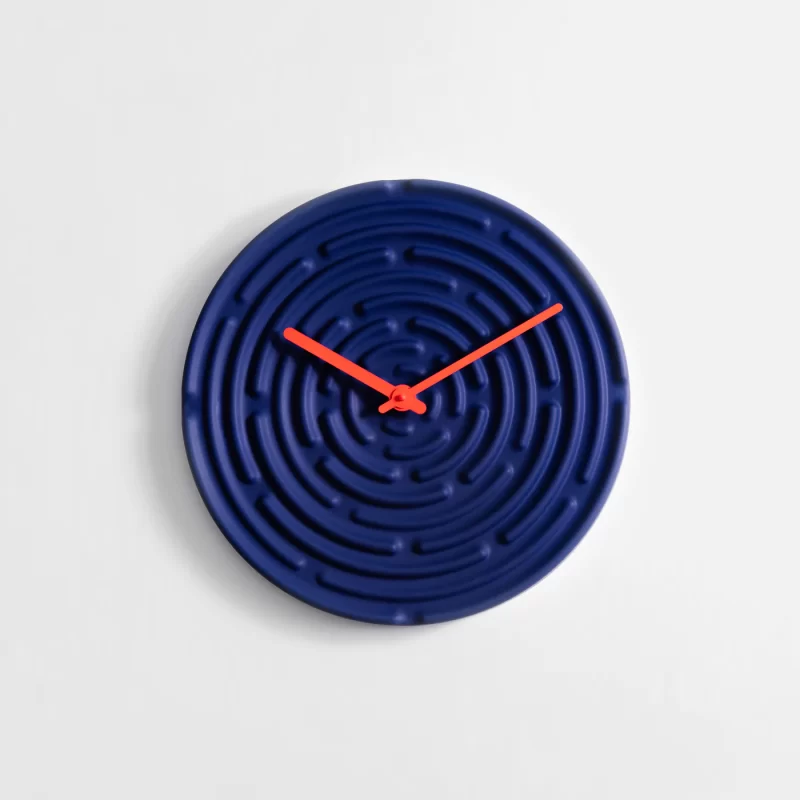 Are consumers interested in original design right now?
It's a very complex question because I can do the nice answer and the complex answer.
(Laughs) How about an honest one?
An honest answer is that there's a crisis in the world and many people are not focusing on it. However, in the long run, having a meaningful design that takes care of materials and uses more secondhand, environmentally-friendly items is the right way to go. We do our best to take this approach, but during times of crisis, people may resort to buying cheaper, lower-quality products due to financial constraints. Nevertheless, we believe that companies like ours are going in the right direction. While it can be frustrating at times when people don't have the resources to make more sustainable choices, it's important for us to maintain this focus.
What criteria do you use to determine if a design is original or if it has been done before when evaluating new designs for your brand, either created by yourself or by other designers? I ask because the concept of originality is paradoxical, as some artists claim that there is no such thing as truly original ideas, only ideas that are reinterpreted and recombined.
I agree with the artist that originality is a strange term. It's hard to define but an original design has to have a practical use and work in different environments. It should add something to a person's home, bring joy and be functional. The design process should take into account the materials and production methods used to ensure longevity and avoid being just a trend. It should also evoke emotions and memories, such a certain smell can bring up the memory of food made by a person's grandmother. Lastly, when creating our products, we consider the way light and shadow will affect the design's character. I personally like to bring things home and experiment with lighting to highlight the design's unique qualities.
I enjoy how you framed that; how it's not just one thing, but rather a combination of many things.
Yes, and it is both an emotional and unemotional aspect when it comes to having functional objects in your home. On one hand, practicality is important, but on the other hand, the way light and shadow play with the objects in your environment can evoke emotions and memories from the past. For example, the way a tree in the garden looked like a monster when the sun went down during your childhood may have left an impression on you.

I remember, my father was an artist and he gave a drawing to one of his friends. It can evoke different emotions. His friend told me once that he wakes up every day and looks at my father's work to determine his mood for the day. The artwork can give insight into one's emotions.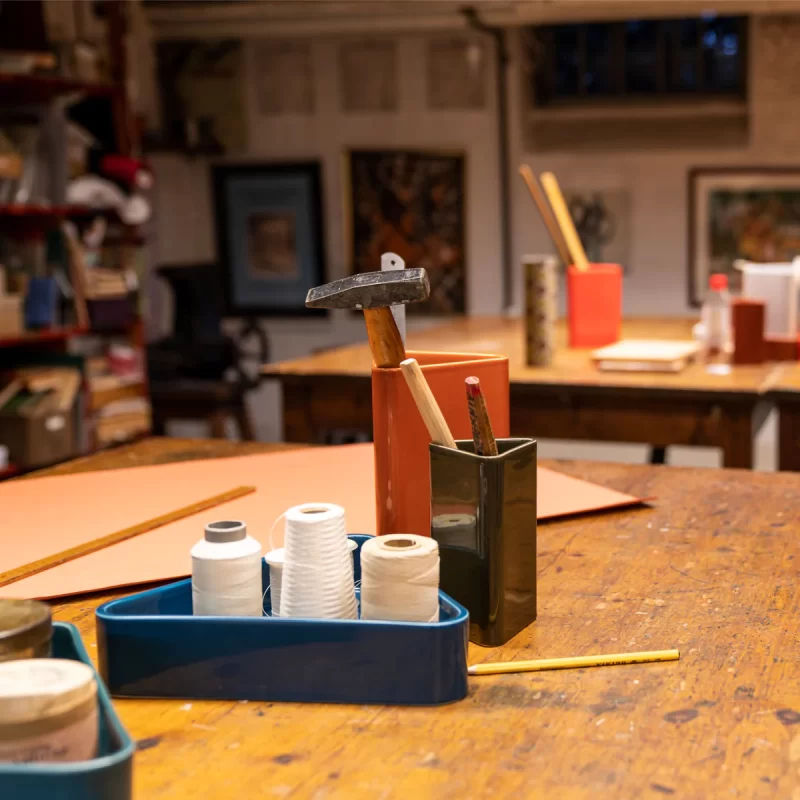 What is the aim of engaging with new designers through the Open Call process at BuyDesign?
Firstly, I think if you are young, having someone reach out with a helping hand and aid to define the rest of your life, can be a big deal. And I think so many design companies don't take that responsibility. They work with the same people, and then they use young designers as a marketing tool, they don't really want to work with them. So, if you look at the number of designers between the ages of 20 and 35, it's very limited. To help give someone a good start could be a really joyful thing to see, and a kickstart for their career.

Secondly, when running a company, you usually have a clear vision of the direction you want to take. Although sometimes you may have doubts, you have a general idea of your goals. However, you can be surprised, for example, when visiting an art gallery and finding something you can't live without, even if you didn't intend to purchase anything. That's why it's important to be open-minded and have a curious nature, even though you may fail along the way. At our company, we embrace the possibility of failure and see it as a learning opportunity, not a defeat. Both raawi and I don't mind taking risks, even if it means failing, as long as we learn from it.

Lastly, it's true that in business, the pursuit of perfection can hinder creativity in the creative industry. Experimentation and discovery are key, but the nature of business can lead to a focus on efficiency and avoiding failure. Big companies often rely on statistics and focus groups, leading to a homogenization of design. For example, the biggest design company in the world, IKEA, has many beautiful products, but they all look the same because of their focus groups. That's why it's important to be true to our own tastes and preferences.
And finally, what is Great Design to you?
Bo: Earlier, I discussed this with Nicholai and it's a challenging question, but for me, great design is a combination of function and longevity. A design that can be used for many years and still be relevant and remembered is considered great. For example, a pen and a spoon are great designs because they remain functional and widely used around the world.

Souhaiib: For me, great design involves both appearance and function. The combination of the two, along with the ability to be used repeatedly without wearing out and still maintain its appeal after several or even 10 years makes a design great. A well-designed product should retain its charm even after being used for a long time.

Nicholai – And it needs to sell well.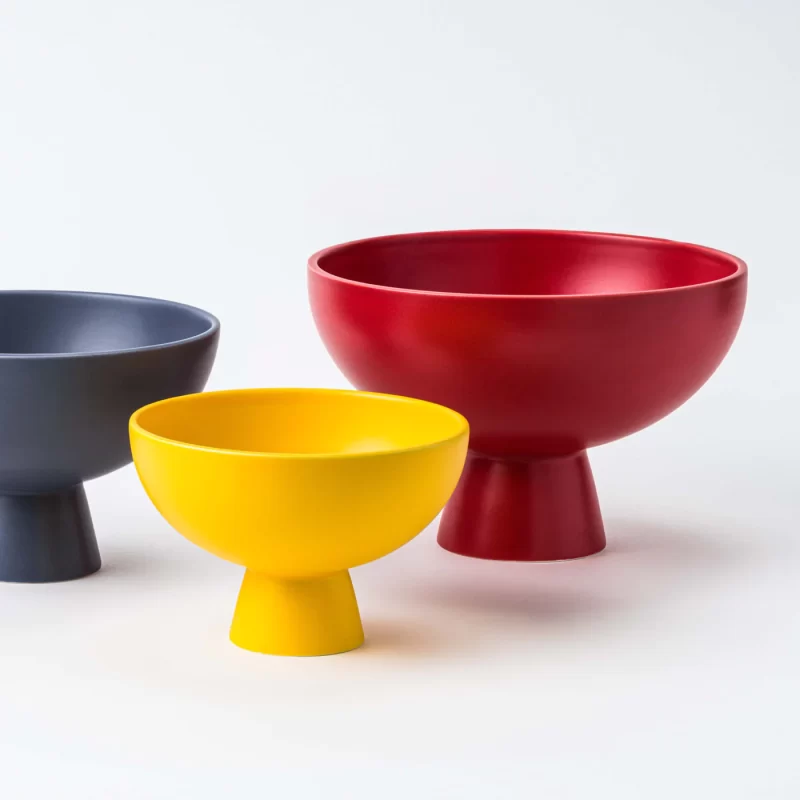 ---
Article compiled by Wynne O'Brien
Images courtesy of raawi

To join BuyDesign as a Designer or Company get started below.