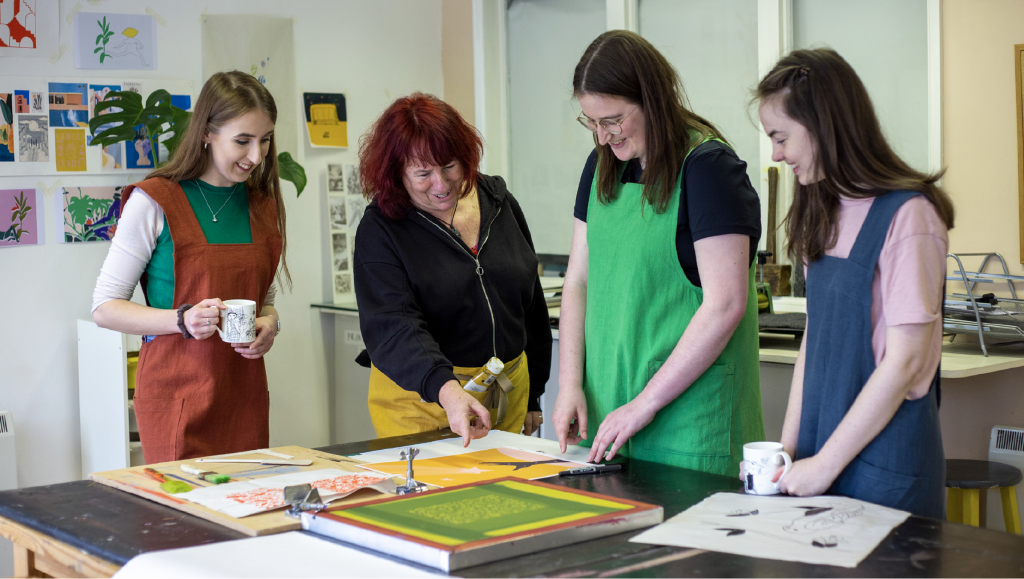 Nestled in the rolling hills of Shropshire lies a secret gem, a working studio where creativity and community converge. Designs in Mind is a place where nearly 100 individuals living with mental health challenges come together to create, collaborate, and unleash their full artistic potential. The studio is alive with energy and purpose, as they harness the power of design to positively impact their well-being. With values of acting with purpose, embracing individuality, encouraging creative adventure, fostering warmth, and relying on each other, Designs in Mind is a beacon of hope and inspiration.
Jo, an occupational therapist, moved to Shropshire over 30 years ago with her two young children. At that time, the concept of a "safe space" was not widely understood. The main focus was on physical safety, such as ensuring the hot hospital dinners were delivered at the correct temperature, and controlling erratic behaviour by staff. However, the idea of respect for individuals and the right to be heard and accepted without judgment was not fully developed at the time.
Frustrated with the lack of respect and low expectations in the Psychiatric Day Centre where she worked, Jo started a specialist art group and saw members flourish with newfound skills and ambition. In 2000, the group became Designs in Mind and moved into their own studio space in Oswestry Town Centre, allowing them to fully realize their potential. Jo's extensive experience working with members has given her a deep understanding of what is truly useful for individuals living with mental health challenges. Jo believes in the power of support, trust, respect, empathy, and the encouragement of peers to bring hope and achieve the impossible.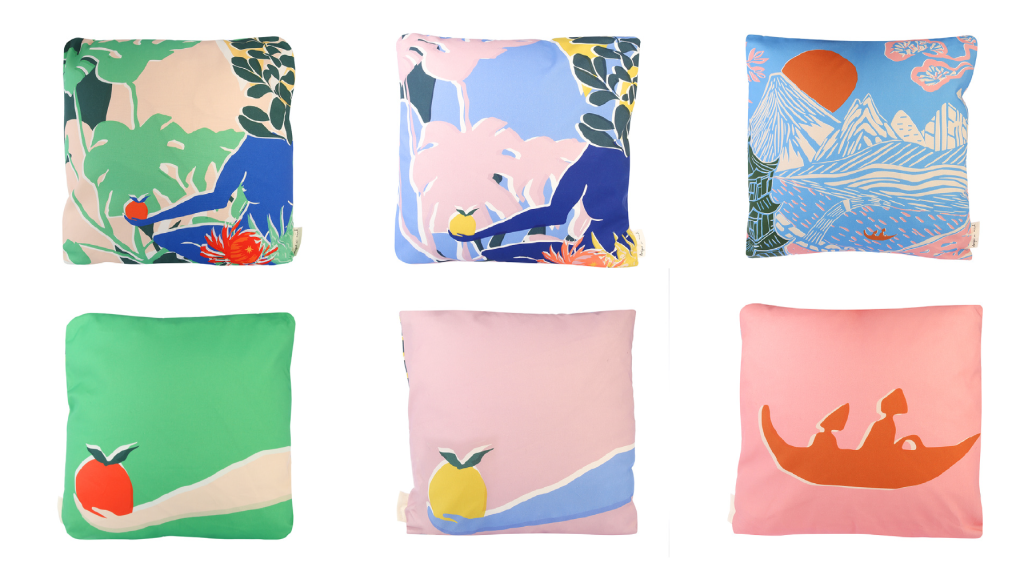 Nowadays, a "safe space" is more widely recognised as a place where individuals can leave their prejudices and resentments at the door, and respect and support each other. Despite being a complex and difficult goal to achieve, Designs in Mind strives to create this type of environment, recognising it as a constant "work in progress" that requires active participation from everyone involved.
Designs in Mind has come a long way since its early days, and it continues to flourish and grow. Today, the studio is a hub of creativity and innovation, with over 20 projects underway each day. The team's dedication and commitment to design is evident in their work, as they create unique, high-quality products for their shop while also partnering with big names in the industry such as Sainsbury's, Habitat, and Scion. This is a testament to the power of collaboration, creativity, and purpose, and the impact that Designs in Mind is making in the world of art and design. Whether you're a long-time fan or discovering the studio for the first time, you won't be disappointed by the passion, skill, and ambition of the team at Designs in Mind.
Discover more about their latest projects:

---
Article compiled by Wynne O'Brien
Images courtesy of Designs in Mind
To join BuyDesign as a Designer or Company get started below.