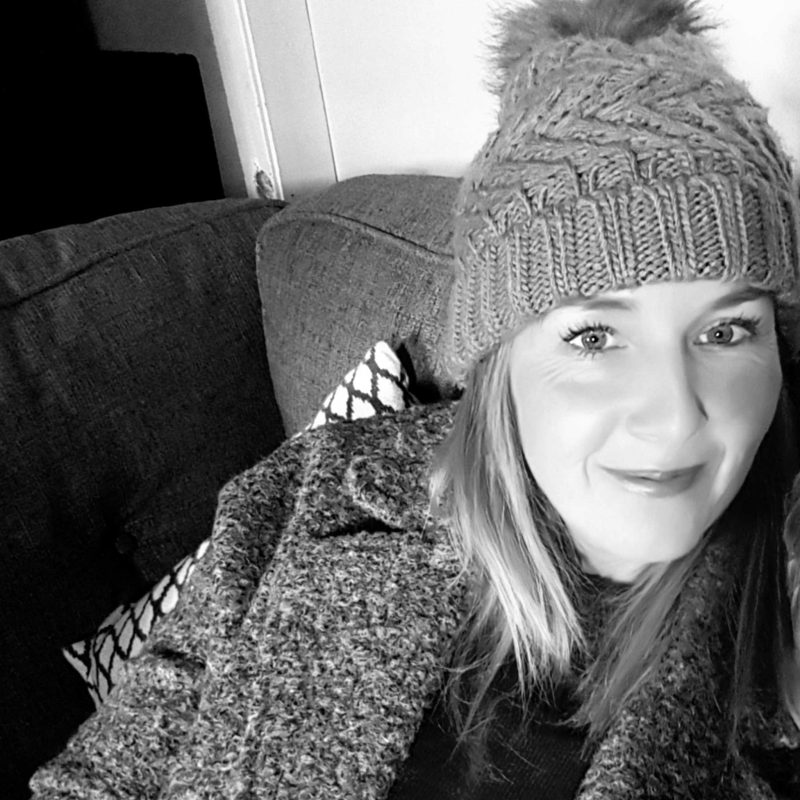 Frances Boyd is a pattern designer based on the Isle of Man whose work speaks volumes about her lifelong passion for textiles and design. Her creations are a result of her love of play and experimentation, reflecting a keen eye for detail and a deep understanding of colour, form, and texture. With a career spanning over a decade, Frances has made a name for herself as a talented and versatile designer, creating patterns for a variety of applications ranging from textiles to wallpaper. Despite the commercial success of her designs, she maintains her unique style, which has garnered her a dedicated following of fans who appreciate her bold and playful approach to design. In this feature, we delve into the life and work of this accomplished artist, exploring her creative process, sources of inspiration, and thoughts on the world of design.
In the future, people will need to be more resourceful and considerate of the materials they use. Collaboration between designers may also become more common. It's a challenging time with technology, but we must strive to be more environmentally conscious.

– Frances Boyd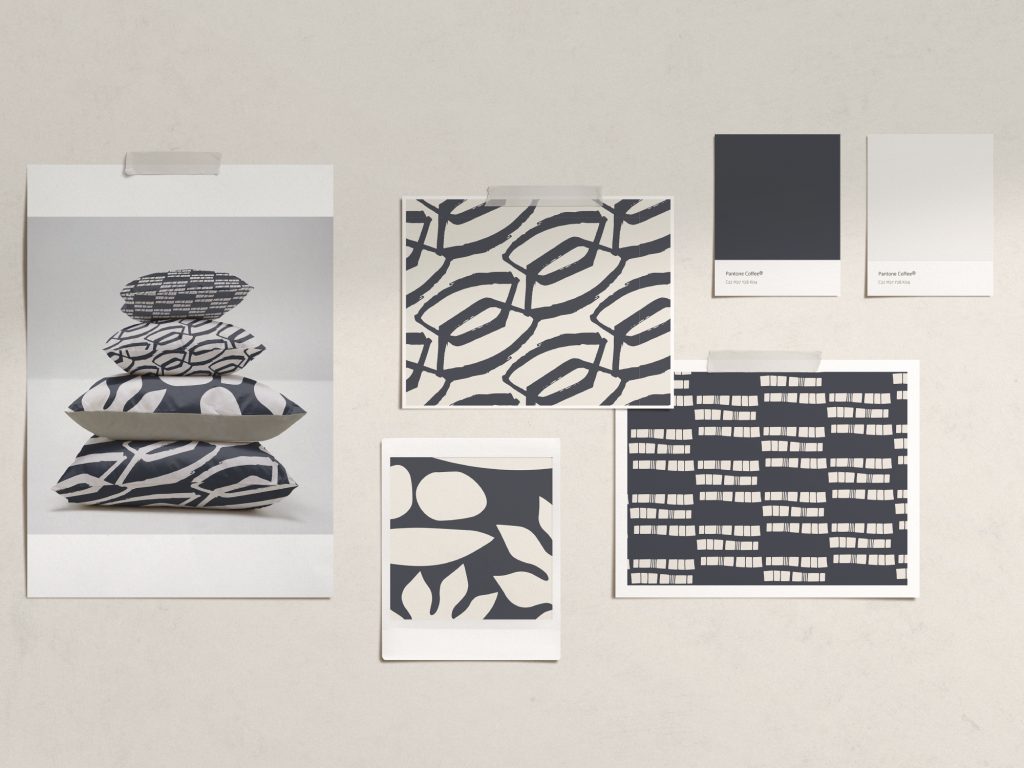 Where did you start? How did this all begin?
Well, I know it does sound dead cliche, but since I was a child I doodled on everything. I drew all the time. I was always looking at magazines. I was just fascinated with anything to do with fashion and drawing. And I thought, you know what, I'm definitely going to do something like this in my career. And I've never stopped. So I went to college, an art and design college, and I studied there for three years.
We did photography, which I just loved because we never got to do that in school. And I did graphic design, I got to do textiles, we did printing – every bit of media which was available. I fell in love with it. I thought, "I'm just going to have to go to university and do this." I wanted to go into textile design as I was always playing 'dress up' and my grandma made her own clothes. I lived with her when we were younger, and she was a brilliant seamstress. She had fabric lying around the house and I became obsessed with the patterns. I was fascinated by the process of how the fabric was designed or how it was printed. So I just said to the teacher, "I want to go down this route." And she said, "Yeah, well, you do a foundation course, and then you can go off to university." The rest is history.

What projects are you drawn to create patterns for?
I'm drawn to the interior or home markets. I'm obsessed with how the house needs to feel when you come into a home and I've always been like that. I know since COVID, people have become very home-conscious, especially around plants and DIY decorating your home to make it a happy space. I've always done that. I've always wanted to make the home exciting and just a lovely place to come home to. I choose interior design magazines and get inspiration from different designers and the varied ways they use fabrics to transform interiors.
I enjoy the kid's market as well, possibly having three kids myself, but I'm very aware of the prints that are around. I remember thinking, there are a lot of patterns for girls, but hardly anything really out there for the boy market. So I used to draw a lot for the boy market as well. However, sometimes I don't have a specific end result in mind. I believe that contextualizing the pattern by showing it on a mock-up or on a piece of furniture is the best way to showcase an idea, as it's hard for others to visualise the end product.

Could you tell me more about your design process?
I always start my design process with a sketch. I live on a beautiful island, so I take inspiration from the nature and gorgeous buildings around me. Florals are my favourite, so I draw them a lot in the garden. After sketching, I experiment with different mediums such as pen, pencil, paint or ink, because each creates a unique end result. Once I have a collection of motifs, I scan them into my Mac and work on them in Illustrator and Photoshop. There, I create textures, add colours, and develop the repeat pattern.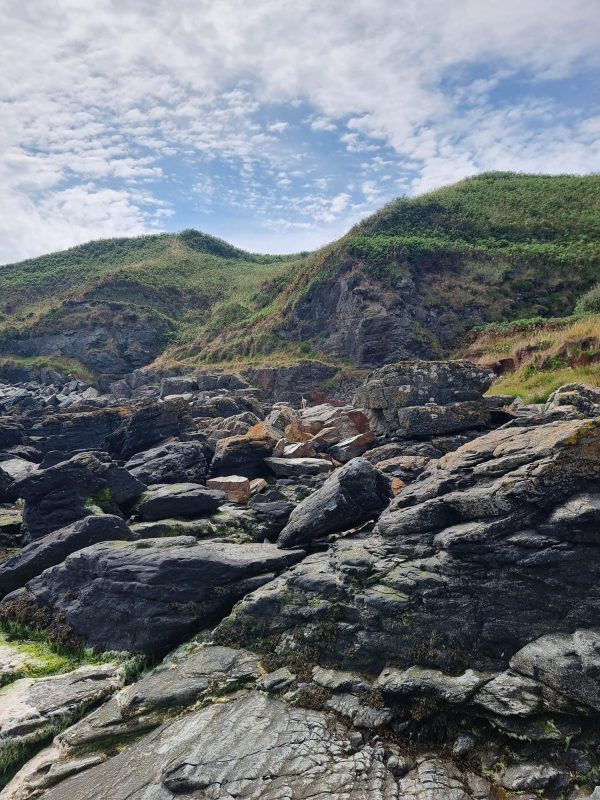 I play around with my designs until I end up with a mock-up, which is the final product of my design process. It's always been like that, starting with a drawing or a sketch. Although technology has changed and I now draw with a tablet on my computer, I still go back to my original hand-drawn sketches because it showcases my signature style. To get inspiration, I go out into nature and do some research, take photographs and draw from them. Sometimes, I find unexpected patterns from buildings or pebbles on a beach when I zoom in or look closely. I try to get inspiration from everything, especially the outdoors.

Whilst you're taking inspiration from the world around you, do you keep an eye on current design trends? Or do you find people naturally gravitate towards your own style?
Trends can be tricky, but I always remember my college lecturer's advice not to get too obsessed with them. For me, a good design is timeless. That's why I try to make sure the products I buy for my home are also timeless, so I won't get tired of them easily. Of course, I'm still inspired by trends, and I love checking out blogs and social media sites like Pinterest for ideas. There are also great trend research sites like Trend Bible and Pattern Curator that I use for inspiration. While I want my work to be timeless, I also understand the importance of being commercially viable. So, I do my best to put my own spin on current trends while keeping my designs unique and classic.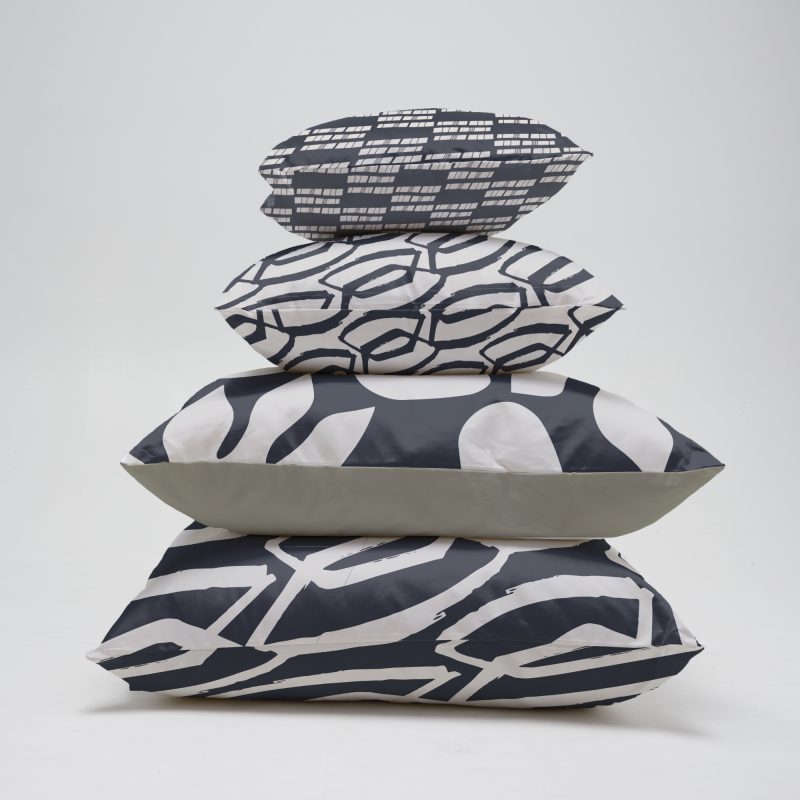 How do you balance your clients' requests with your own design preferences?
I've been quite lucky in the past with the clients I've had. At times they give me specific colour palettes, but they usually let me pick which colours to use in my design. I'm happy to use any specific colour they request because ultimately, I'm designing for their company and they know their products and customers best. If a certain colour is selling well for them, I'm happy to incorporate it into my design.

How do you measure the success of each project?
Communication is key with clients, and building a good rapport with them is important. I like to stay in touch with them throughout the project. If the client is happy and the project is successful, it's a good sign. Social media is also great for seeing how the work is being received. For example, I designed a wallpaper for a company and it's great to see it still being featured on their site and selling well a year later. Social media makes it much easier for designers to see how their work is doing.

Which project are you most proud of?
When I saw this question, I had to really think back to the beginning of my career. The moment that stands out the most and fills me with pride was my very first commission. It happened right after I finished my textile design degree at Loughborough University. We got the amazing opportunity to exhibit at the Premier Vision, a big textile trade show in Paris. While there, I received a commission from none other than Christian Lacroix to create a textile piece for their spring-summer collection. It was an incredible feeling, especially since I had just graduated and was still new to the industry. That commission confirmed that I had made the right choice in pursuing a career in textile design, and it gave me the motivation to keep going. Even though it happened a while ago, I still feel proud whenever I think about it.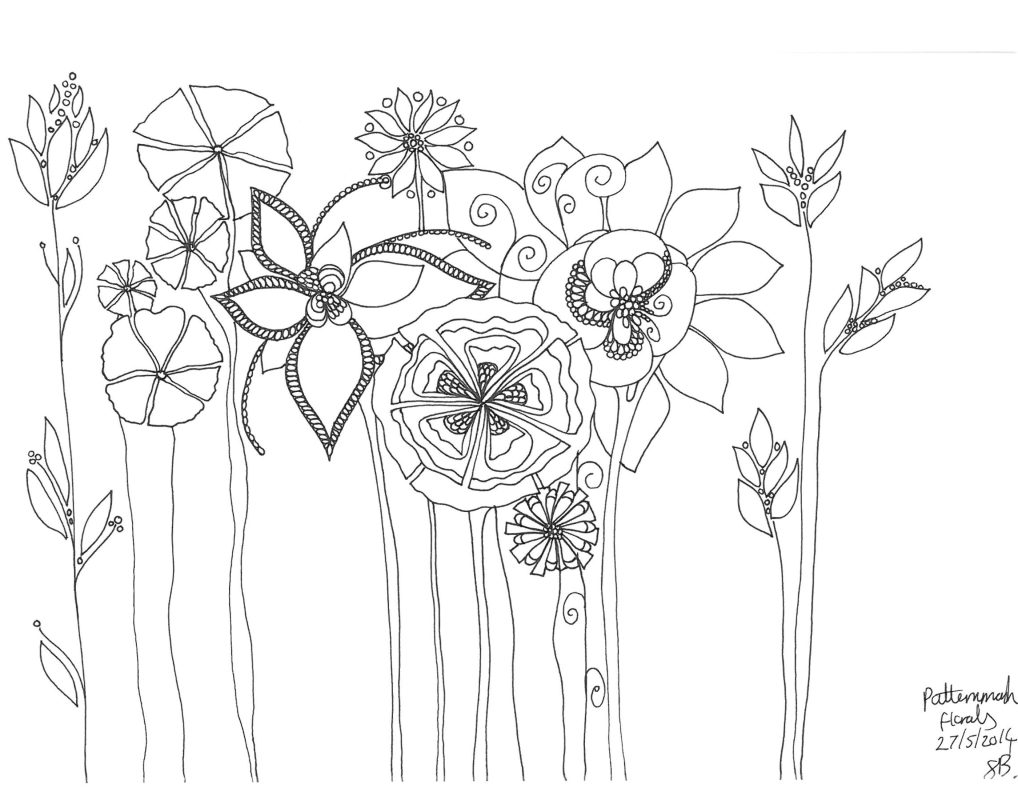 As your career has progressed, what is your strategy when collaborating with other designers, developers or stakeholders in a project?
When I'm first introduced to a client or someone approaches me, I want to build a rapport with that client so they can get to know me and how I work. I think it's crucial to make sure we have a Zoom meeting or go through the company's details. It's also important to research the company to know who you're working for, who they've worked with in the past, and what the company is all about. You need to understand how their sales are, how big the company is, and where they sell if they're global. This will help you know who you're designing for. So whenever I get a chance, I make sure to have a meeting with them and go over the pointers of what they want from me as a designer. We keep in touch to stay updated.
If you have any questions, don't hesitate to ask. I'm very good at asking a lot of questions. I believe that no question is a silly question. It's important to ensure that you're on the right track. If they've given you a brief, make sure you establish the brief, know what they want from it, and what they're looking for. Don't be afraid to challenge the brief if you think it will give them more ideas because they've approached you. They might want something different than what you usually offer. So, it's essential to keep in touch with them. Communication is crucial, and I've always had lovely clients. I've been lucky in that respect, and they've been approachable, which has made it easy to keep the line of communication open. They've always been happy to get to know who I am and how I work.
How do you see the role of design evolving in the future in that?
This question has me thinking about how consumers, including myself, are trying to become more environmentally aware. It's important for designers to respond to this by ensuring that the materials used in their products are sustainably sourced. As a creative community, we need to look at being more resourceful in the future.
Personally, as a textile designer, I do a lot of work on the computer, although I start by drawing. Once I've drawn something, I scan the images into the computer, and then it's up to the person buying the design to decide how they want to produce it. However, I believe it's important to recycle fabric and reduce waste. Many of us have closets filled with clothes we don't wear, and it's great that social media and vintage sites exist to resell them. As a designer, I can also work with recycled fabric or even old ceramics, as patterns can be transferred onto anything.
In the future, people will need to be more resourceful and considerate of the materials they use. Collaboration between designers may also become more common. It's a challenging time with technology, but we must strive to be more environmentally conscious.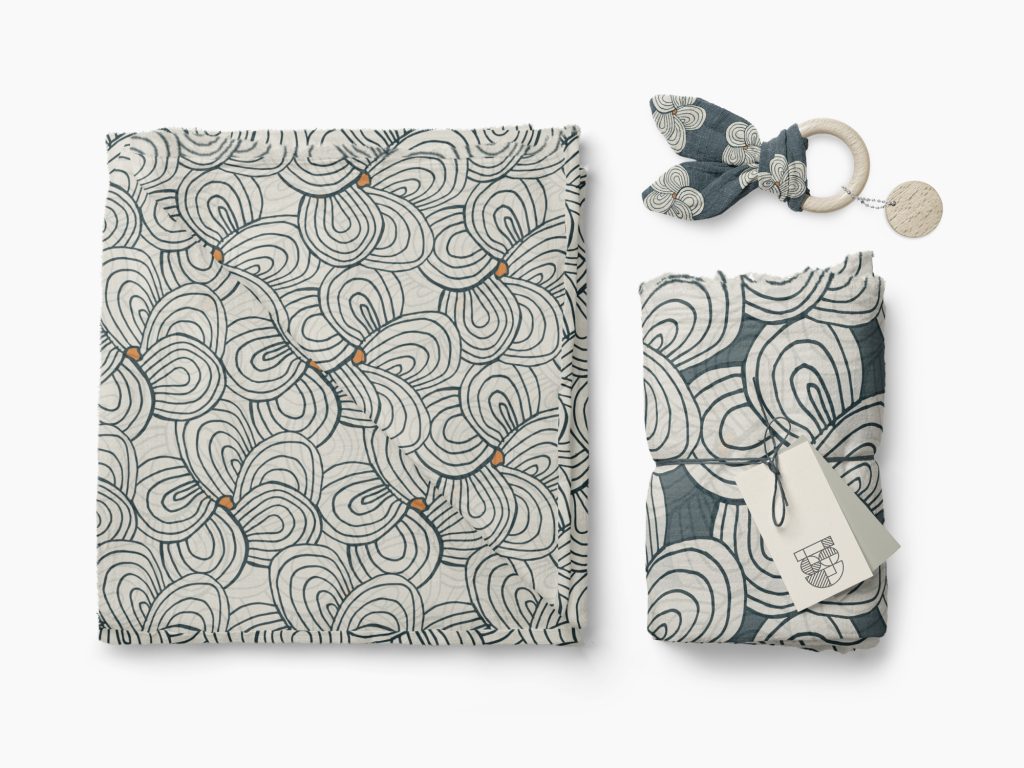 ---
Article compiled by Wynne O'Brien
Images courtesy of Frances Boyd
To join BuyDesign as a Designer or Company get started below.