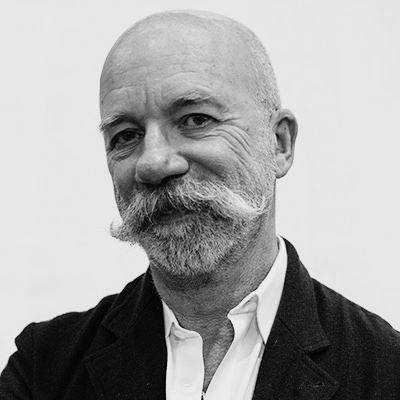 Nigel Coates is a pioneering architect and designer, known for his innovative and artful approach. Trained at the Architectural Association, he draws inspiration from the "confusion and excitement" of urban life. His work can be seen in many buildings, interiors, and exhibitions around the world, with a particular focus on Japan and the UK. In addition to his architectural work, Coates is in high demand as a designer of lighting and furniture. He has collaborated with many Italian companies, including Alessi, Ceramica Bardelli, Gebrüder Thonet Vienna, Fornasetti, Fratelli Boffi, Glamora, L'Abbate, Poltronova, Richard Ginori, Slamp, Terzani, and Varaschin. Examples of his work can be found in museum collections, such as the V&A in London and FRAC in Orléans. He has published several books, including "Guide to Ecstacity" and "Narrative Architecture", and is a leading figure at the new London School of Architecture.
In this interview, renowned Nigel shares his experience collaborating with The Art and Design Group (TAAGD) to create the Idyllium collection, his first foray into ceramics. Coates discusses the importance of working with others and the process of building trust in a working relationship. He also shares his thoughts on the appetite for original design and what makes a design truly great.
Owning – and using – something handmade contributes to staying sane. It brings creativity into your life on an everyday basis.

– Nigel Coates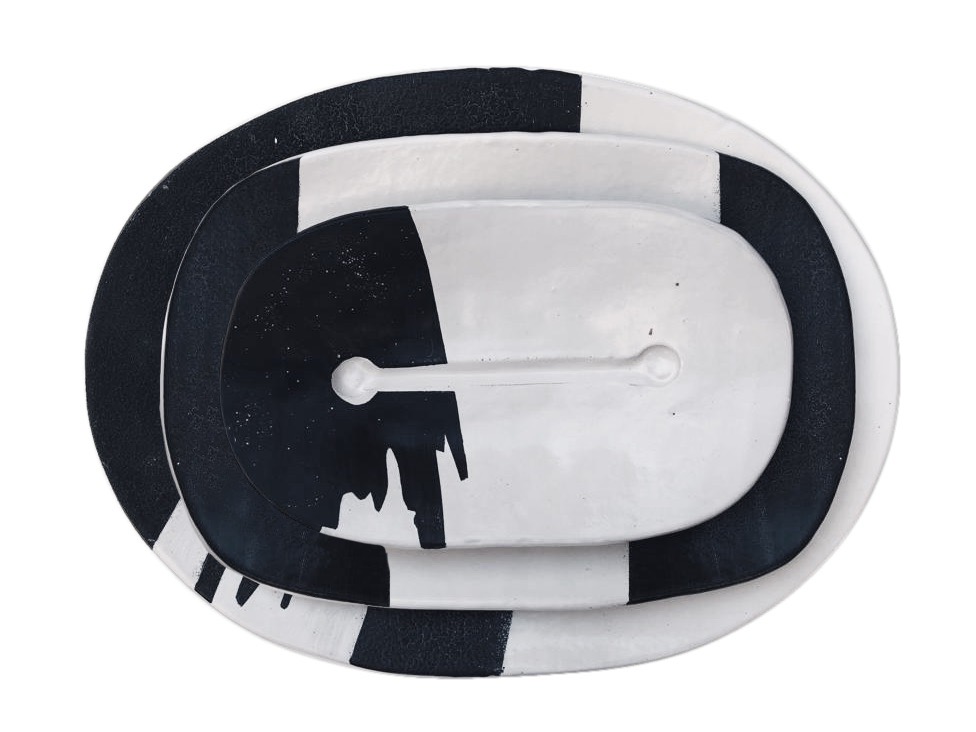 How did you and TAADG connect with each other and agree to partner together?
Elisabetta, the founder of TAADG, and I became friends. As we got to know more about each other, it was a natural step to work together.
What is it about TAADG that attracted you to the partnership?
I love the fact that it fuses art and design without pretence. It is dedicated to things that can enhance your life, but are inherently useful.
The Idyllium collection is the first ceramic tableware you have designed. What prompted you to move into this medium?
I'd wanted to do a ceramic collection for some time. Since I'd been invited to take part in Edit, a new fair in Naples, we hit on the idea of working in the tradition of ceramics from the Amalfi coast. Elisabetta and I set out to find a studio to collaborate with and were inspired by what we found.

What was it like travelling with TAADG to begin this project together?
Before visiting I did lots of drawings, so I went with a pretty good idea of what I was after. But going there, and working with clay, made it real. The objects had a tactile quality that is very hard to capture in a drawing, plus I was engaging with many more choices than I'd imagined – like the scale and form of each piece, the choreography of how those shapes could be achieved without the need for moulds, and the choices of glaze.
What was your process to create and finalise your designs?
When there were actual finished pieces, fired and set out on a table, it was finally possible to imagine using them for food. That sounds obvious but they turned out to be more attractive than I'd imagined. Then I had the opportunity to live with some of the pieces and learnt from that.
For a designer like yourself who has done a multitude of projects and work, what makes you reach out to still collaborate with others?
I love working with others, as with Elisabetta at the concept stage, but also with the maker. For a brief period, I became a maker too. And that put more soul into the product.

Trust is a big part of any relationship. What in your experience has been the best way to foster trust between collaborators in a working relationship?
It's like forming any relationship. You build trust in a succession of small steps from both sides. You shouldn't lay yourself bare, nor be so cautious as to prevent your potential partner from grasping what you're about. I also believe you have to project yourself into the other person's shoes and winkle out what they're hoping for. As the designer, it's on your shoulders to draw out the magic of the situation.

Do you feel there is an appetite for 'original design' at this time?
Perhaps more than ever. Most consumer products are so mass-made that the human hand is eliminated. Owning – and using – something handmade contributes to staying sane. It brings creativity into your life on an everyday basis.

What is Great Design from your perspective?
That's a hard one. It's a benchmark we all try to achieve, but only succeed occasionally. Design becomes great when it ticks all the boxes – it not only gets inside its context but transcends it. It occurs when the piece leaves the designer behind, and stands on its own two feet. It's when the mere thought of that piece gives you pleasure.
Do you have any advice for other designers who are new to BuyDesign and new to approaching/conversing with product buyers / creative directors?
I love to visit factories and really experience how a company works. With BuyDesign that may come later, but in the initial instance it's about being open to possibilities while respecting the work you've done. You'll soon know if you are appreciated. But you must hold your ground without coming across as self-involved or arrogant.
---
Article compiled by Wynne O'Brien
Images courtesy of Nigel Coates
To join BuyDesign as a Designer or Company get started below.