Collaborating with business
"Good design is now a key attribute in the industry for both leading and traditional brands. BuyDesign aims to support and transform the industry including many of the traditional, large-scale mid and low-budget brands, manufacturers and retailers, not just the design leading brands, by enabling access to high-quality designs from talented designers on our platform."

Theo Williams, founder BuyDesign
---
Discover buyers on BuyDesign
You can discover our listed buyers here by Brand, Retailer and Manufacturer. We will be updating as we progress, sending you emails and updates as we grow and as buyers post new Open Calls and further news.
On BuyDesign, an Open Call is a feature that allows companies to source new ideas or creative solutions from designers and creatives who are registered on the platform.

It's an opportunity for companies to tap into a diverse range of talent and perspectives and discover their skills and potentially collaborate with a respected brand or company.

Remember, we kindly ask you to submit only one proposal, but you can include up to 10 iterations or images within that submission. If you have multiple "different" ideas, feel free to pitch them directly as well using the Pitch feature. We're considering updates to allow multiple proposals in response to the Open Call Brief.
Deadline 01/02/24
This danish company creates luxury products easily recognisable by their bold colours and shapes.
*This Open Call is now closed* This Italian company creates luxury products easily recognisable by their exclusive treatment of concrete.
*This Open Call is now closed* This Italian company creates luxury products easily recognisable by their exclusive treatment of concrete.
*This Open Call is now closed*
If you have a design that would suit NEXT, pitch to them via BuyDesign.
Here you can find detailed explanations of the different features on the platform for buyers and designers. This is a growing resource page which we will be adding to as to further improve the experience of BuyDesign.

If you have any questions about how BuyDesign works, or need specific assistance do not hesitate to write to us either on the contact page, or via info@buydesign.com
Upload your first Product
To promote you and your work effectively to potential companies, it's super important to have a complete and up-to-date profile. So please make sure to upload your ideas, as this will help us showcase your work and talent successfully.

Also, just a friendly reminder to follow the BuyDesign Image Guidelines when uploading your cover image. And if you have any issues or questions, don't hesitate to contact our team – we're here to help!
Working with Brands
When working with design brands, designers typically collaborate directly with a brand that has a well-defined identity, as opposed to working with a manufacturer who may be producing for a specific client. In this case, the brand engages with designers for ideas that complement or reinforce their identity and values. Design values and customer insights are applied, but the direction of a product will inevitably adhere to the brand's DNA.

Working with brands can give designers the opportunity to maintain their signature look and feel while being guided by the brand's founders or creative directors. Direct briefs from brands are usually very specific, while open call briefs may be more flexible.
"BuyDesign democratises the design field for everyone, regardless of age."
Bo Raahauge and Nicholai Wiig-Hansen
Based in Copenhagen, raawii is a design and passion-driven company founded in 2017 by Bo Raahauge and Nicholai Wig-Hansen. They are now joined by product and industrial designer Souhaïb Ghanmi to become a creative team with a deep understanding of combining moments of joy with functional design.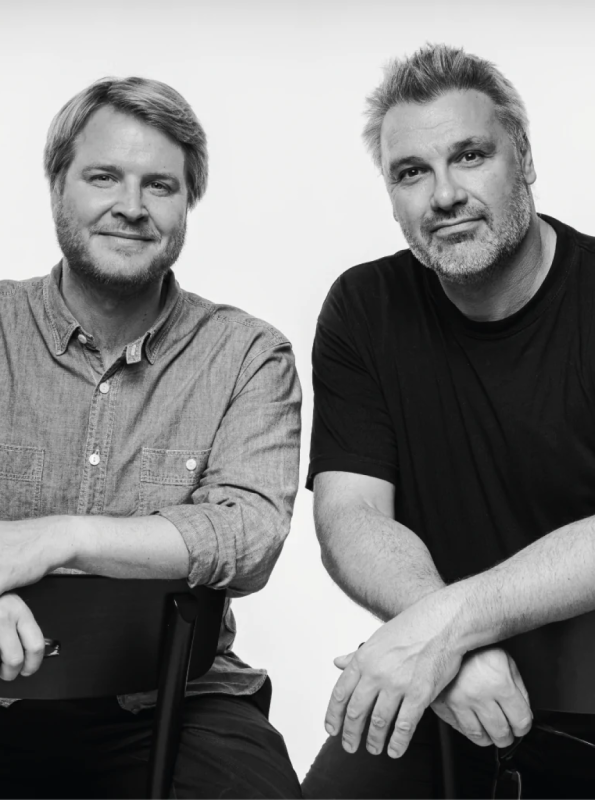 ---
Raawii
Raawii was founded in 2017 by Bo Raahauge and Nicholai Wiig-Hansen. The two co-founders describe the company as a dynamic life design. They share a deep passion for creating and seeing their creations take root and grow. Their mindset and work are guided by three core goals: creating well-proportioned products, producing with respect for people and society and providing optimal conditions for designers.

Raawii launched its first brief on BuyDesign at the beginning of March and is currently discussing the final stages with three designers and four products.
---
KDLN
The mission, the vision, the mindset.
We enhance public and private living spaces by designing interiors with light, shape and character.

Have an impact. Leave a mark. Do it well. Be an Experience. Thanks to these values we want to become a point of reference in the field for developers, planners, architects, lighting designers and final consumers, offering them a wide variety of lighting solutions.
---
Ritzenhoff
Ritzenhoff is a passionate glassmaker with a rich history dating back to 1904. Combining tradition and innovation, the company takes pride in developing sophisticated glass solutions that inspire customers and consumers. Led by experienced designers and leveraging innovative production techniques, Ritzenhoff creates extraordinary products that create unique and unforgettable moments.
Located in Marsberg, Germany, Ritzenhoff's heart beats in the Sauerland region, where the company's roots in glassmaking can be traced back to the 18th century. From its humble beginnings as a glassworks, Ritzenhoff has evolved into one of Europe's most renowned high-tech glassworks. Today, the facility operates with four parallel glass production lines, processing an impressive 65 tonnes of liquid raw glass daily to produce 140,000 glasses.
Ritzenhoff proudly upholds the "Made in Germany" ethos, not only manufacturing 50 million drinking glasses for the global beverage industry but also handling the design, refinement, and worldwide shipping from its own logistics centre.
---
Maison Margaux
Maison Margaux is a luxury British homeware store selling everything from beautiful linens, tableware, candles, cutlery, glassware, bespoke accessories and more. Founded by a team of industry experts, we travel the world to find you the most unique pieces each season. From Portugal to Provence, Italy to Istanbul. Everything has been hand-selected by us, a true labour of love.
---
Forma&Cemento
Forma&Cemento, founded in 2014, creates luxury products that are easily recognisable for the exclusive treatment of the material and the passionate search for lightness and style. Artisan craftsmanship, the use of modern materials and innovative techniques, together with a completely "Made in Italy" production, further increase the prestige of Italian design.

The range of products includes furniture and furnishing accessories for both indoors and outdoors. The material itself and the craftsmanship of each piece make each item unique. Customers can further personalise their items by choosing from a wide variety of colours or even customizing and creating their own pieces.

---
Lapalma
At Lapalma, we have been developing flexible and modular design solutions of outstanding quality for forty years. Our products, designed to delight users, are made with the greatest attention to every detail, in keeping with the Italian tradition of 'beautiful and well-made'.

Our furniture solutions, the outcome of the ideas of our international designers, are manufactured in Italy and sold worldwide. They share the same style: lightweight, minimalist and elegant. They are created to accompany the ever-changing experiences of living in public or private spaces, indoors and outdoors. This consistent and balanced system is designed to bring people closer and more connected, facilitating relationships and daily work.
---
Sanderson Design Group
Founded in 1860, Sanderson is one of the most renowned interiors brand worldwide, as well as the most senior within the Sanderson Design Group family.

Combining a timeless British sensibility with hand-drawn patterns and bold reinterpretations from a historic archive, every Sanderson design arrives with the security that befits a brand of such a prestigious legacy.
---
Other Brands in the Sanderson Design Group include:
Working with Retailers
Design for retailers allows designers to create product ranges, not just individual pieces. Retailers typically have a clear direction based on their current product strategy and customer research, which designers must adhere to while adding their own creative touch.

Retailers may also have specific CMF guidelines that designers must follow. One advantage of designing for retailers is that successful products can remain in production for many years with updates to colours and finishes. Royalties are often the preferred compensation model
"In retail, design holds a central role in product strategy. By focusing on the latest innovations, retailers can stay relevant to customers and maintain a competitive edge."
Johnathan Marsh
Category Director John Lewis, Chairman, Trustee John Lewis Foundation, Omni Channel Trading Director, Commercial Director, Buying Director, Director of Home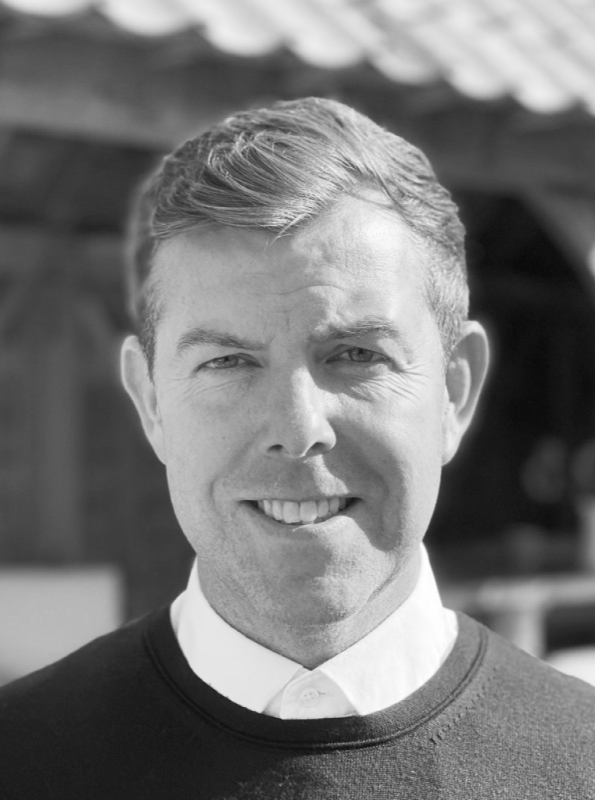 Oak Furnitureland has partnered with BuyDesign
to discover new designers and new ideas to differentiate its collection by adding good design, choices, new materials and techniques
to broaden its customer appeal.
---
Oak Furnitureland
Oak Furnitureland is a UK-based retailer of solid wood furniture & upholstery with an annual turnover of £300M+. It has an online shop and over 70 stores covering the UK, the business has significant customer penetration and a significant market share within many of the furniture categories it offers.
OFL is looking to differentiate its collection by adding good design, choice, and new materials/ techniques to broaden its customer appeal.
We make furniture for real homes, where children bounce on sofas, papers are stuffed into dresser drawers, and storage footstools are great for a quick tidy-up. Quality is built-in. Furniture is made with natural wood, where you see it, and where you don't. Sofas have hardwood in the frame. They're covered in modern fabrics that will last longer than most. If they're leather, they're leather all over.
---
Heal's
Heal's continues its legacy of supporting great design. With stores based across the UK, we're proud to showcase established brands as well as new and emerging designers.

In 2004 we launched the annual Heal's Discovers collection. The collection promotes the innovative work of new designers and its alumni includes the likes of John Reeves, Anthony Dickens and Sebastian Cox. Our hope is that continuing to champion and commission emerging design talent will lead to a truly innovative collection.
---
NEXT
NEXT Home, a part of NEXT plc, is a leading retailer in the UK, providing a diverse range of products to spruce up your living space. They offer exclusive and stylish items such as furniture, bedding ranges, table center pieces, and bathroom accessories among others​.

Their home furnishings span from neutral rugs with bold geometric shapes to contemporary coffee tables and corner shelves that make sophisticated statements. The diversity of products allows NEXT Home to cater to a broad range of interior styles​.
Working with Manufacturers
Working with manufacturers can be a highly rewarding experience for designers. Not only do designers have the opportunity to directly communicate with the factory and technicians, but many manufacturers have a broad client base and even their own direct-to-customer setup.
Royalties are often the agreement of choice when working with manufacturers. At first glance, some manufacturers may not seem design-driven, but this is not always the case, for example, Italsed produces products for Anthropologie, Next, Soho House and Bolia.com and many other notable brands.

Overall, working for a manufacturer can provide designers with an opportunity to collaborate with a variety of clients, expand their skillset, and gain valuable experience in the industry.
"We cater to businesses in Europe and the US, developing ideas for diverse markets by collaborating with various designers to stay ahead in product development."
Mark Mills, Global Sales and Commercial, Co-owner
Seasoned director in the furniture industry, proficient in negotiation, business planning, product design, sales, and retail.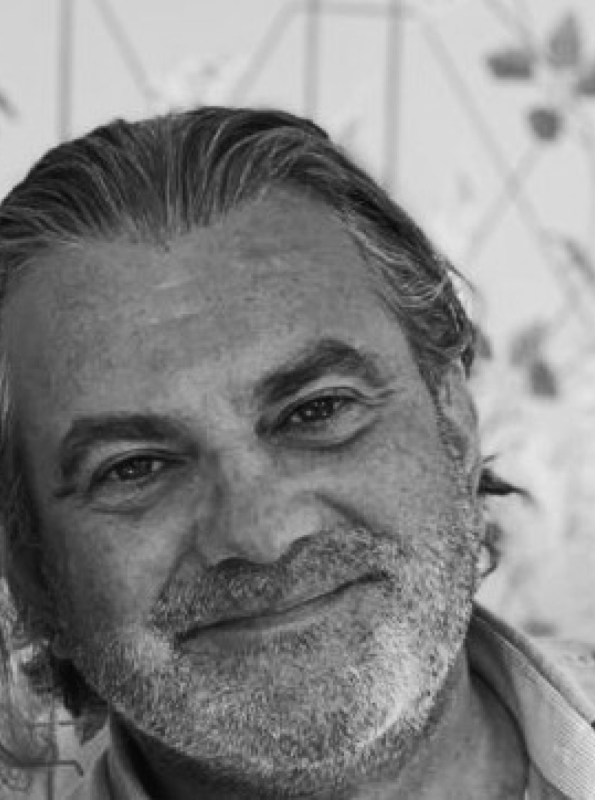 ---
Italsed
At Italsed our approach to chair-making is simple. Skilled craftsmen take pride in building products with high-quality finishes following exacting standards.

This simple approach has led us to become one of Italy's most trusted and well-respected chair manufacturers. We occupy an 80,000 sqft facility in Udine, Italy and manufacture chairs for the Worldwide market. Our strengths include retail partnerships and speciality contract chairs for the hospitality sector worldwide.

Italsed was founded and created in 1983 in Udine, North East Italy. A small distance of one hour from Venice and 30 mins from Trieste. This stunning and beautiful part of Italy has been the home of Italsed since it started but more recently we also have offices in London and Norfolk in the UK. A privately owned Italian manufacturer this independence has been at the core of our success.
---
Forte
We have been offering our customers functional design, high-quality products and reliable service for over 30 years. Forte furniture is on the shelves of major furniture retail chains and stores in almost the whole of Europe and in many other countries.

Our customers are a varied group, so we tailor our product range to both their needs and requirements. Our team of designers and product development experts never cease to explore changing consumer needs and search for new solutions, unusual décors and functionalities.

Ideas are born in their heads, which they translate into designs and then into finished collections – always with care and respect for the environment, taking into account the highest quality and ethical standards. We sold >3,2 million pieces of furniture in 2021 about 3,000 furniture designs are permanently in our product range 600 new models of furniture are added to our product portfolio each year.
---
Gallery Direct
Established in 1973 as a small family run business, Gallery Direct has grown to become the leading British based designer, manufacturer and worldwide distributor of furniture, home décor and accessories, committed to offering the complete home furnishings solution.

In addition to our UK team of over 100 experienced employees we are also strategically based in key countries around the world, with over 20 staff between our offices in China, India, Indonesia and Vietnam. With showrooms worldwide, we are able to reach a global audience and develop and respond to consumer needs in this rapidly paced and continually evolving industry.

Our team of 24 UK based designers have over 70 years expertise, we also have a dedicated team of 26 Quality Control and Quality Assurance staff in the UK and a further team of 70 inspectors internationally. Our UK warehousing has an impressive combined footprint of over 355,000 square feet, housing in excess of 55,000 pallet spaces and stocking over 750,000 products ready for delivery by our own dedicated UK logistics fleet with highly skilled delivery and installation team.
---
Unique Furniture
Unique Furniture is a 100% Danish, privately owned, and well-consolidated company founded in 2007, based in Kolding, Denmark, with branches in China, India, Indonesia, Malaysia and Vietnam as well as representation in Great Britain and Germany.

Our product portfolio consists mainly of dining-, living-, and bedroom ranges produced from a broad selection of materials such as oak, ash, lacquered MDF, Pine, Rubberwood, Sheesham, and Acacia. We constantly strive to develop our ranges and in doing so use new materials and finishes in order to meet new trends and developments within our markets.
---
Latest Stories and Interviews
You can discover our listed buyers here. We will be updating this list as we progress, sending you emails and updates as we grow and buyers post new Open Calls.
Speak to our team
Need help with your account?
Get in touch with us