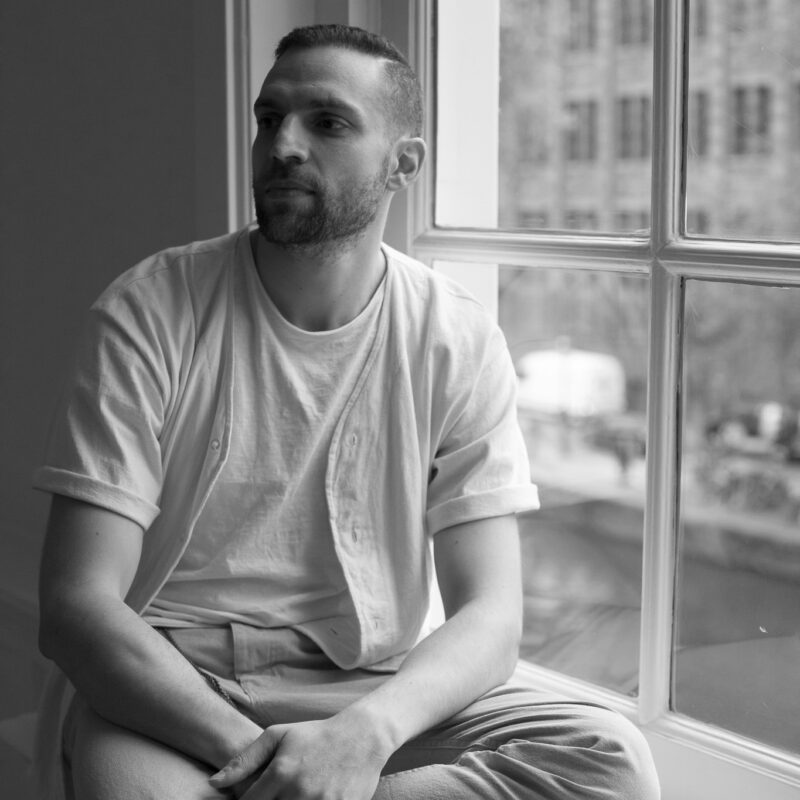 Aldo Deli embodies a modern designer in the modern world. A product and furniture designer, he works with internationally based brands in person and remotely alongside running his own studio. Nurtured in a family with a profound appreciation for design, Aldo's aesthetic sensibilities were shaped by the enduring elegance of Italian design from the fifties and sixties. Fast forward and his work has gathered notable achievements including securing first place in the Primal Chair Contest 2022 with his project 'Evelyn,' as well as attaining third place in the Living category of the Sprech Agorà Design Contest 2021, earning recognition from distinguished designers Ludovica + Roberto Palomba. Notably, Aldo's lighting creation 'Magellano' received the esteemed Silver A' Design Award in 2019.
Though now working with Amsterdam-based product design studio Roderick Vos, Aldo clearly has a defined approach to his craft. Read on to discover more about his last decade of work in the design industry.
I believe that great design is capable of transcending the market, to become a moment of continuous wonder over time.

– Aldo Deli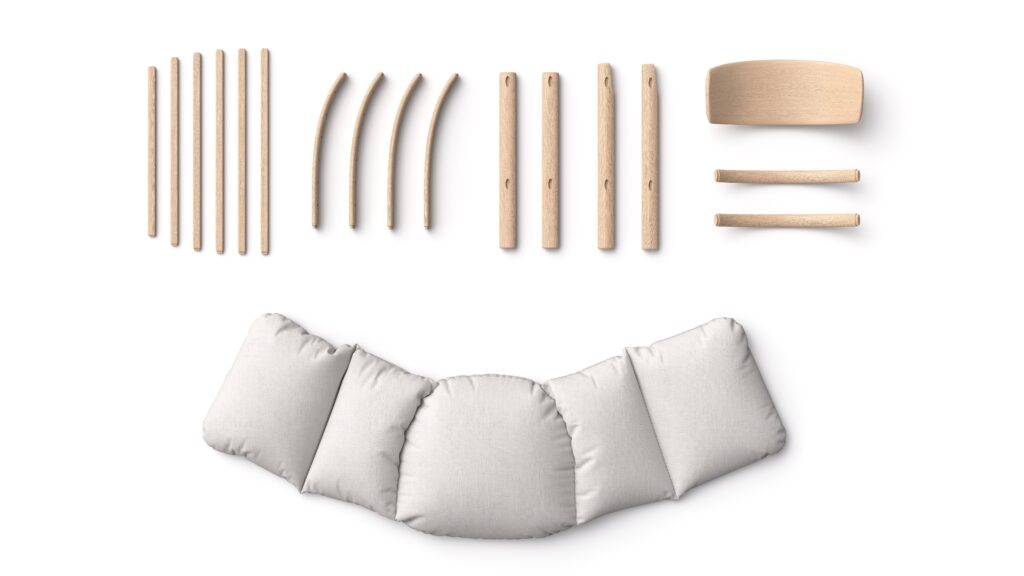 What inspired you to pursue design as a career?
Since I was a child, I grew up in a family that was very passionate about design, especially my uncle. At my grandparent's home the objects, always silent protagonists, surrounded many Sunday lunches as a perfect echo: especially the Italian design of the fifties and sixties. Over the years I have passively absorbed all those influences of shapes and colours and they have eventually formed a passion that flourished stronger over time. During my university years at the architecture faculty, I already knew that industrial design would be my path.
What would you consider to be your ethos around design?
One of the reasons I love my work is its ability to transcend the four walls within which it is performed, and positively invade many other people's lives. I believe that anyone who does creative work, whether they are artists, photographers, set designers or fashion designers, has a responsibility – implicit or not – to understand that the world hardly needs their ideas: and it is for this reason that those ideas, once generated out of our minds and our hands, they absolutely must be valid, justified by a sense not only in the creation itself but in the sense of remaining physically within our world. Specifically, for a designer this translates into considering factors of a material and environmental nature; it translates into conceiving something whose function is not fleeting over time; it translates into conceiving something that represents the reflection of our society and its aspirations.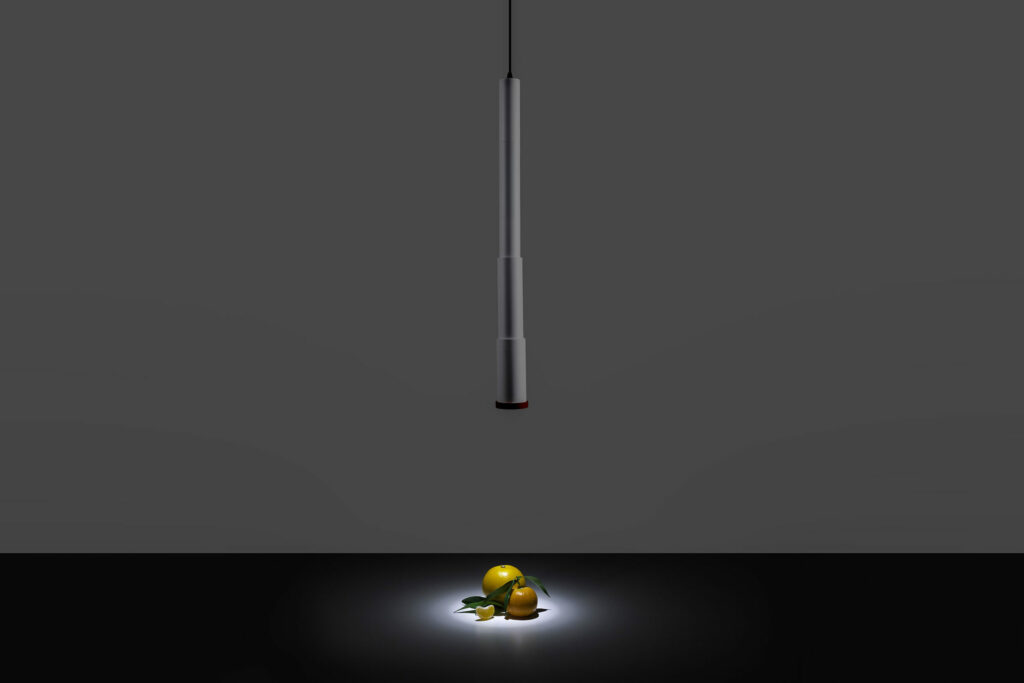 How do you balance creativity with practicality in your designs?
This is one of the real challenges of any designer, and it's also one of the ones that separates an exceptional designer from a mediocre one. Our work consists in always walking on that separation poised between the originality of ideas and their physical and practical representation: it is important to say that the thickness of this line is also determined by the typology of the project, as some products lend themselves more to a technical declination such as for example the technological consumer products.
Personally, at the beginning of each process, I spend a lot of time searching for the idea: an idea that could be really anything from the detail of a seam or the joining of two elements, from the effective combination of multiple materials to the formal research. If the idea is good enough, it is amplified and involves all the other steps. The most important thing is to be able to finalize multiple elements in a coherent and harmonious way without the initial idea losing its strength.
How do you measure the success of a design project?
It is obvious that the first symptom of a good product is the number of sales on the market, both for the designer and for the company. But during my professional career, I have always believed that the success of a good project consists of multiple factors, some of which cannot be measured directly or which become evident over the years: I am talking about objects or furniture that they are able to create an emotional connection with people, have such a balanced presence in the environment and are so respected that they are passed down for generations without losing any of their power.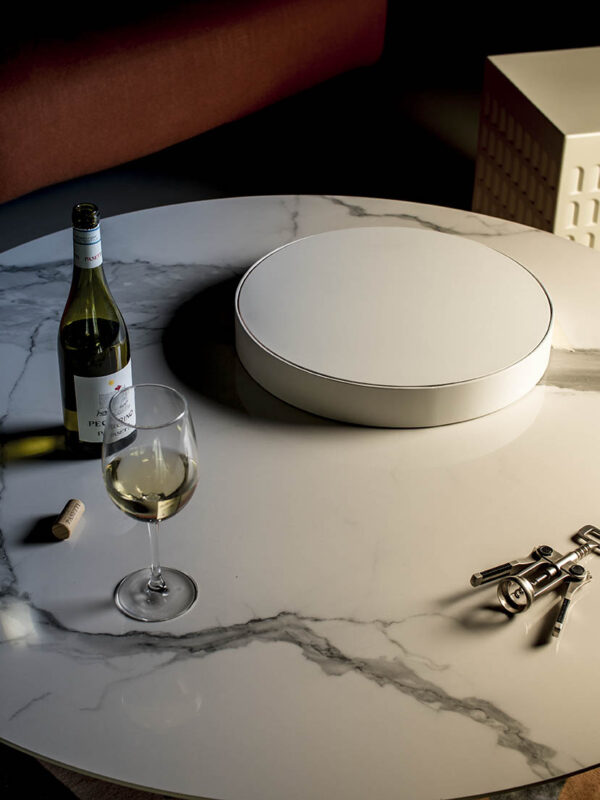 Can you share a project you worked on that you are particularly proud of, and why?
Although the Magellano lamp represents a project that is very dear to me, I am particularly attached to the project of the Evelyn armchair. Born from the collaboration with my dear friend and colleague Paride Stella, this armchair not only represents a very strong emotional bond but condenses months of development and attempts in the midst of the pandemic, resulting in the end of two prototypes with which we are very satisfied. I think it perfectly manages to combine an important aesthetic quality with in-depth structural research on the material, resulting in a very innovative piece of furniture.
How do you see the role of design or even the designer evolving in the future? And what is great design to you?
Design has already acquired a totally digital dimension and new market: think of the Metaverse, digital works sold at auctions or the ordinary use of AI. I believe that in the near future, these realities will get absolutely stronger, providing fields of application and creative tools that are among the most powerful ever created, while on the other hand, both for designers and for companies there will be a – I hope – more organic shift towards the consideration of sustainable processes and materials in the creation of new products.
Overall, I believe that great design is capable of transcending the market, to become a moment of continuous wonder over time.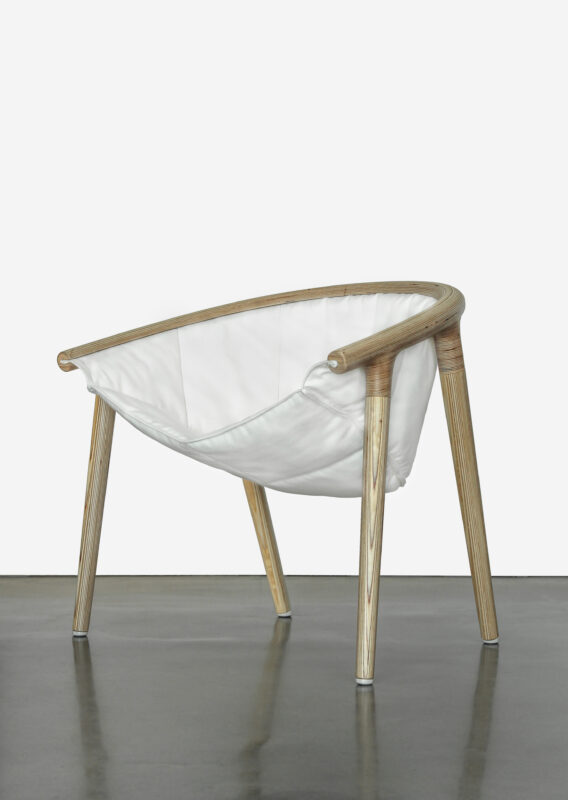 ---
Article compiled by Wynne O'Brien
Images courtesy of Aldo Deli
Photography by Manuel Norcini
To join BuyDesign as a Designer or Company get started below.